AI Thermometer is an app that uses machine learning to listen to the sound of water being poured into a cup to tell you the temperature of the water. Sceptical? Hear the difference yourself!



Even without knowing it, most people can tell the temperature difference of water by listening to it (50>Carlos Velasco et. al.). This app makes this way of telling temperature more precise and can be used for e.g. brewing different teas at their intended temperatures. It is also a neat experiment hinting at the surprising abilities our AI overlords one day will have ;).

AI Thermometer was developed by Petter Säterskog. Axel Ericsson, Viktor Hallman and Erik Säterskog helped out with discussions and creating training data.
The accuracy is higher at high temperatures and the app is not intended to be used for temperatures < 50°C (122°F). The accuracy (RMSD) reaches ±3°C when tested under optimal conditions but is generally lower. The free version measures in multiples of 10°C (20°F), the upgrade allows for higher precision and also a visualized probability distribution and an 80% confidence interval.

This app needs one permission:
• Microphone access. This is so that the app can listen to the sound of pouring water.
Some selected reviews from Google Play Store: This is so rubbish, so many ppl say about how its good and that it can tell you the temperature of your phone, well it can hear your heart beat and your breath but some how a temperature doesnt come up. I didnt buy it but totally not worth your money. Maybe you can hear the kettle but defo not strong enough for a temperature. Calling it A.I more like Inverted. Asscrack 5 stars: This app is made of black magic and i will not support this. I have reported you to the pope. You will be contacted by the God warriors shortly.
Some selected, possibly illuminating reviews:

"Awesome Game I love the concept and the art. My only gripe with the game is the lack of detail into each of the cell types. There would be a big benefit in having a localized database with more info and some examples; bonus points if this can be accessed from within the game. As of this review, I have yet to beat all the challenges, but I am having a good time trying. Looking forward to a sequel!" – Internet user priestofmyownchurch

"Amazing!!!! I love this app so much! Especially since i'm taking microbiology right now, and it's extremely nice to see some key concepts come to life! I really appreciate it! And that it's not your ordinary smarty pants game that only uses smarty pants-ness to allure people but is actually just a regular arcade game. This game is by no means ordinary, and i love it. I agree with the other reviews though that there's always room for improvement--more detailed and diverse cell types would be highly appreciated, although i understand how that could be hard achieve especially in a mobile app. But if you /do/ come to steam, I, among the many other science geeks, would be willing to pay (a reasonable price) for the added features and cell types. <3 Keep up the amazing work!" – Internet user Andrea Cleofas

"Absolutely Amazing; I love it! I am lucky to have found this game! It is a wet dream for anybody majoring in any biological science. The game allows you to engineer genomes to achieve a goal, or for your own experiments for fun. It may take a little time to learn the game's way of engineering genomes, but once fluidity amongst the controls is achieved, their are seemingly endless possibilities! The game is rather realistic in its portrayal of the diversity of physical and behavioural attributes of different cells. The game is well done!" – Internet user Victor Chopp

"Worst App ever I can't beat the 1st tutorial" – Internet user Ramona Thumstedter

"Poop This app is poop." – Internet user Unicorn Girl 101 Cutie Queen

"Im sorry... I dont understand what to do. The tutorials need work." – Internet user Yo Momma

"Evolution IS NIT REALL!!! This game is bad. It tries so hard to disprove Christians but the bible says god made everything!!" – Internet user Colby Velaer
Android version of AI Thermometer: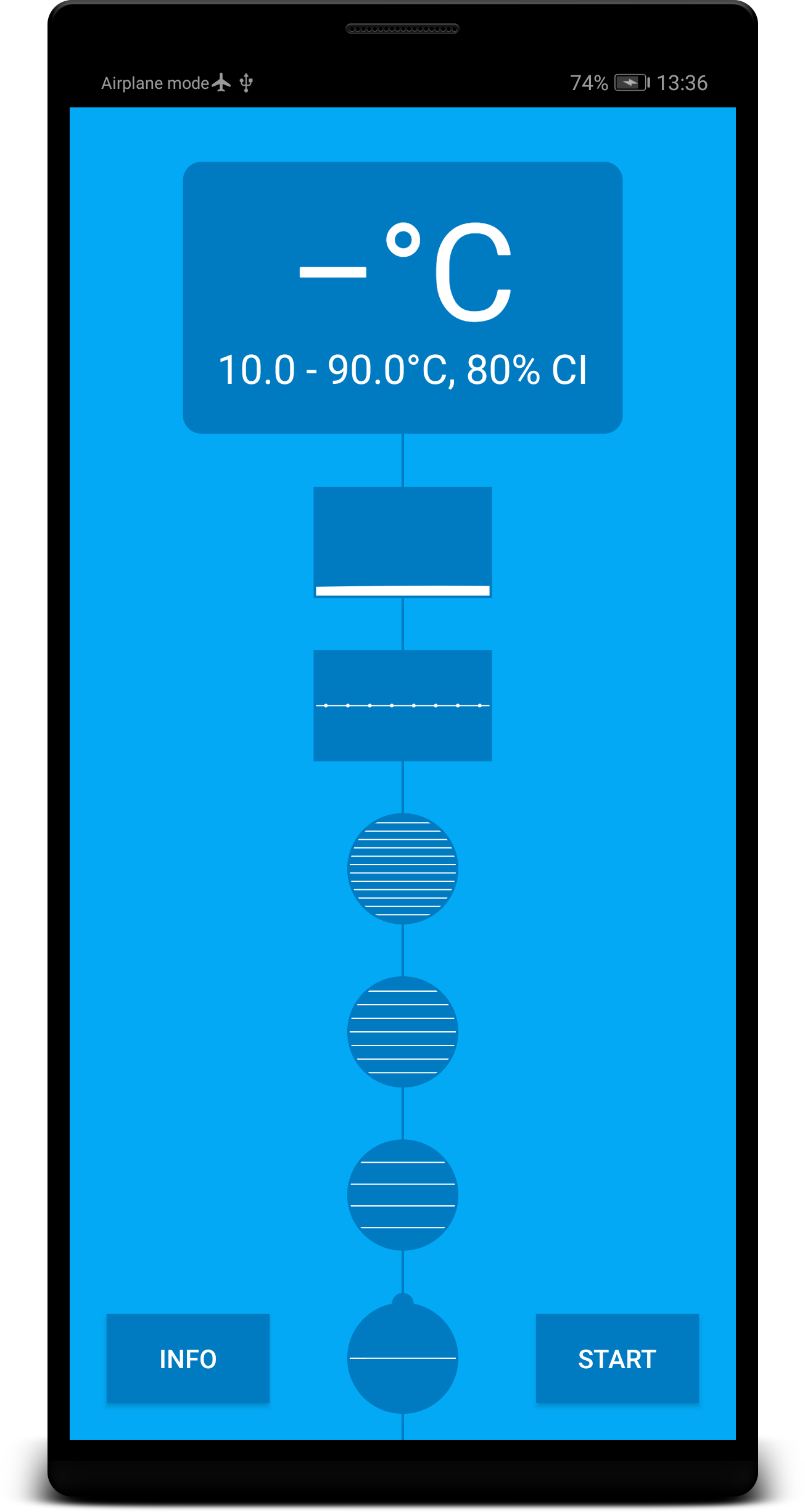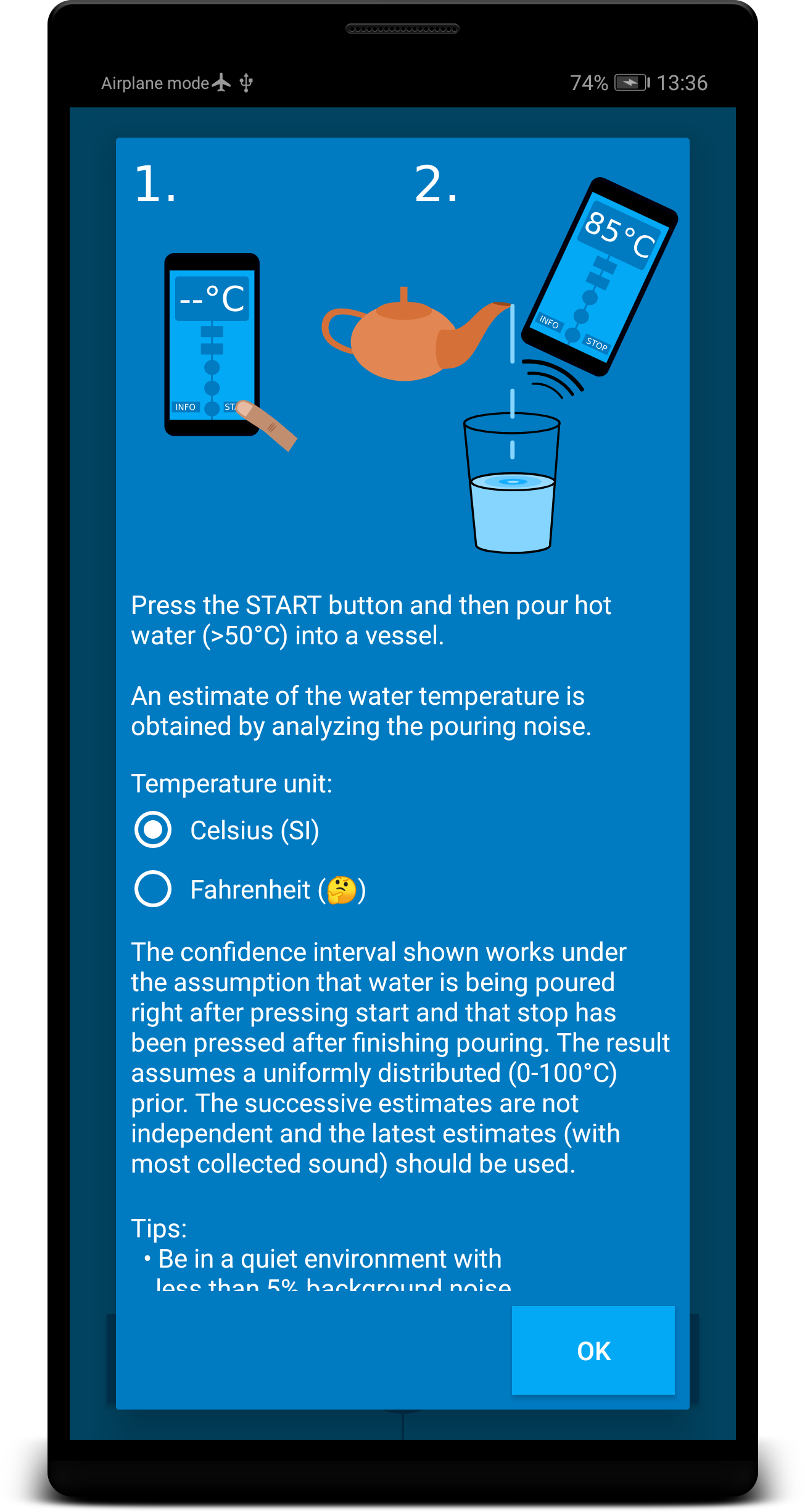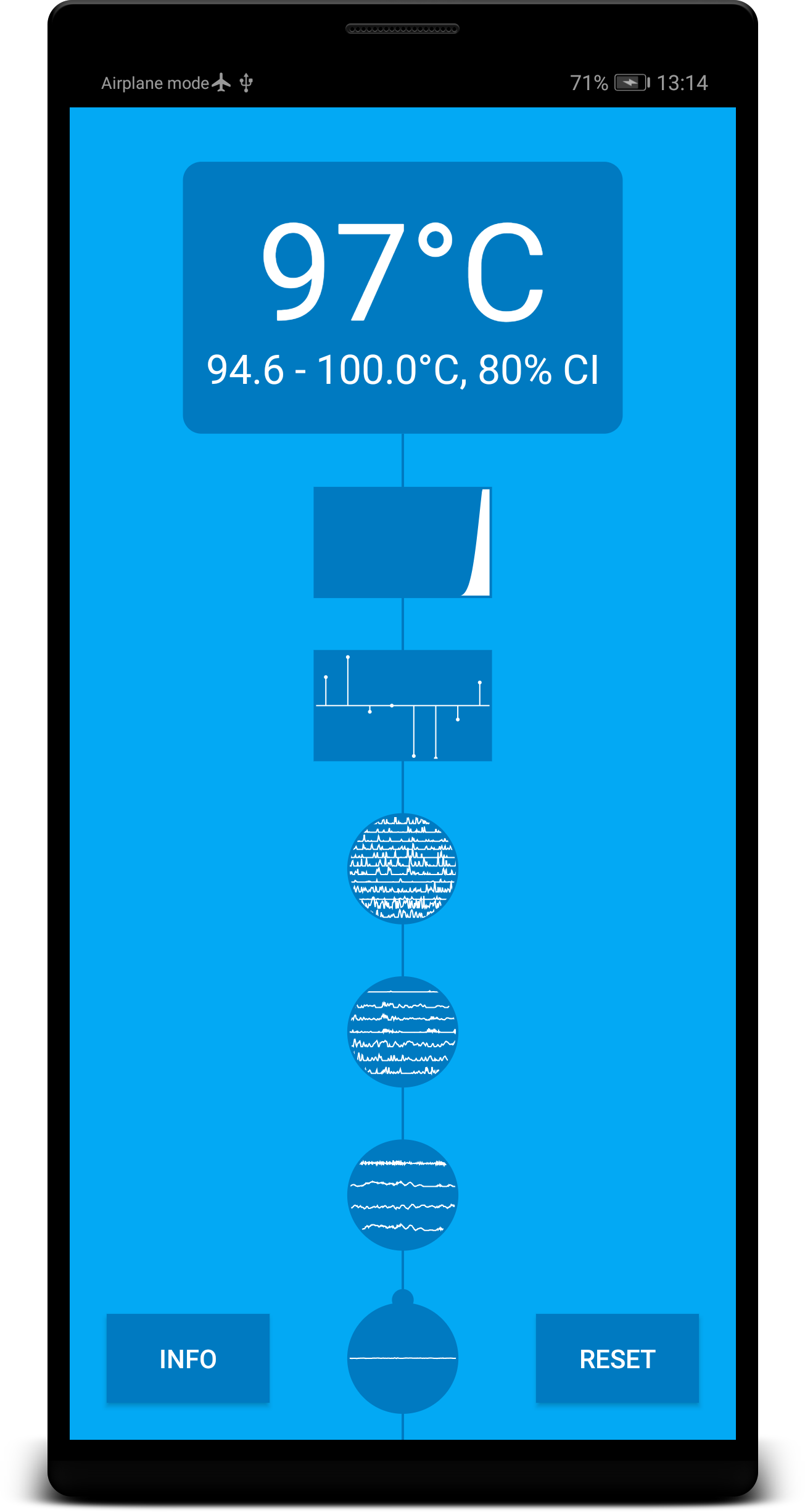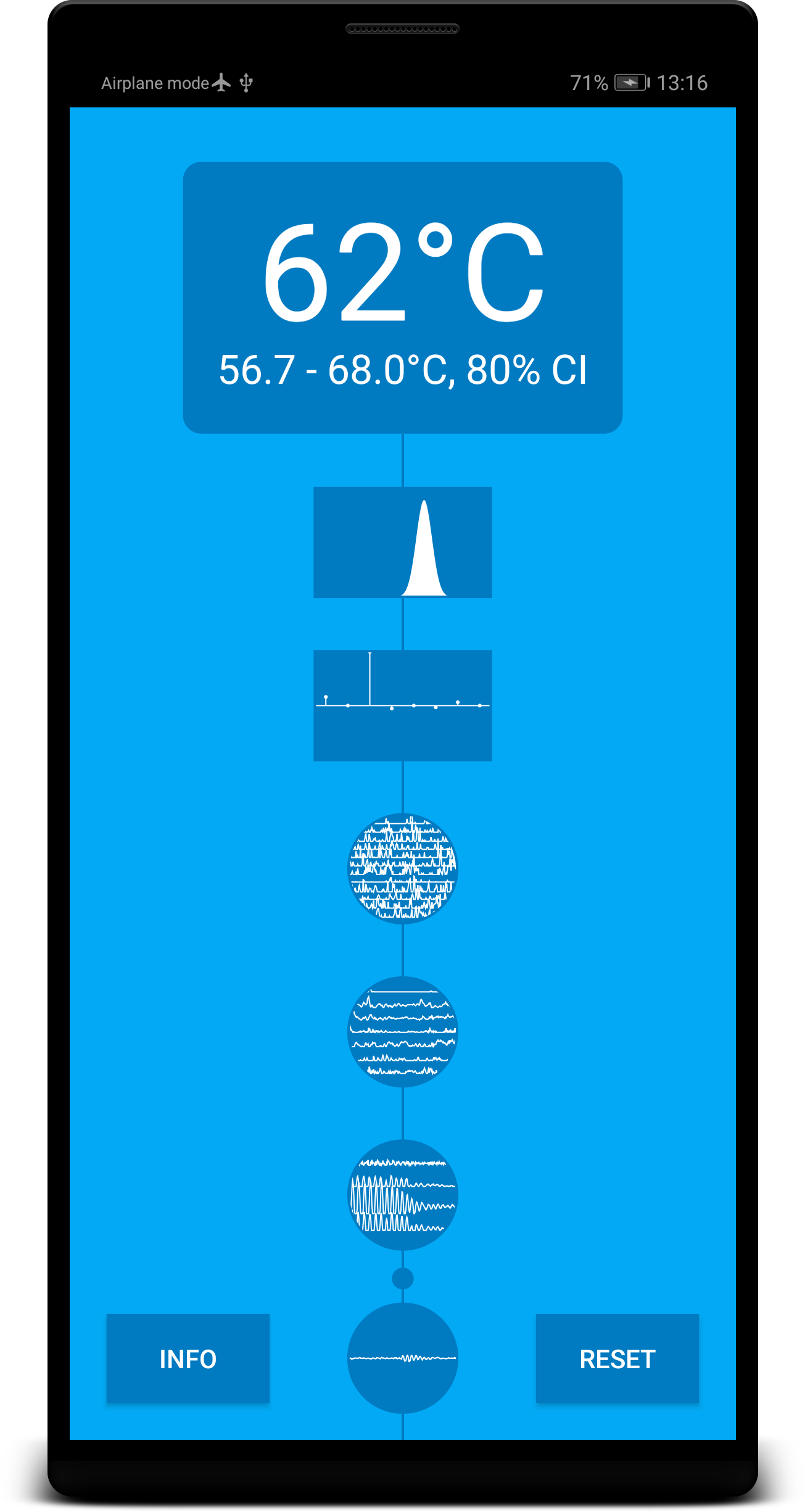 iOS version of AI Thermometer: